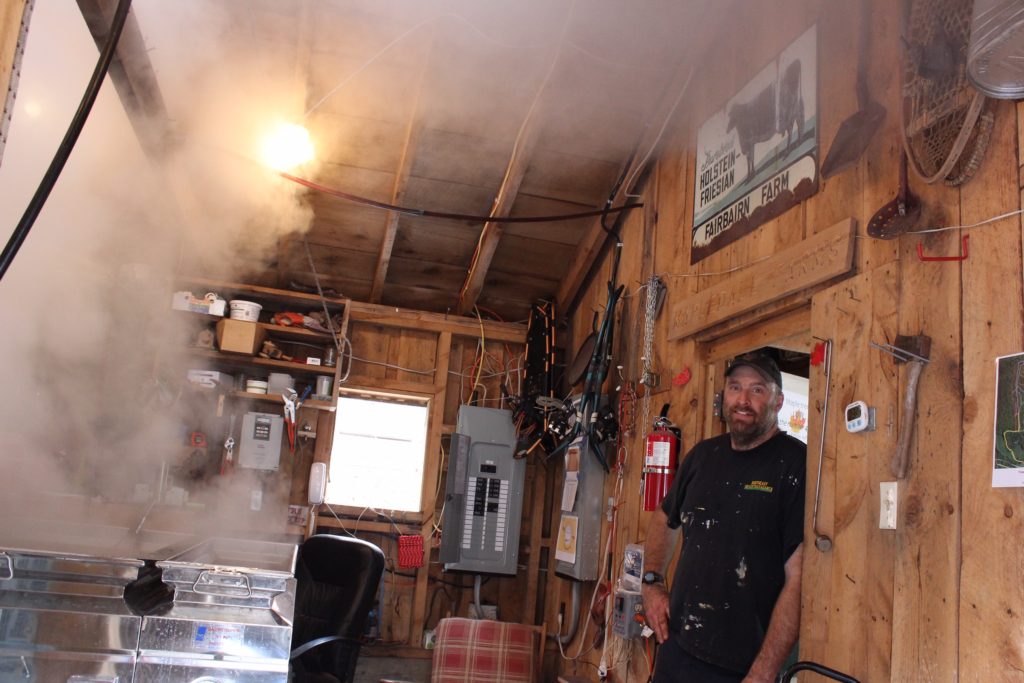 We're living in extraordinary times, wherein a global pandemic is the new normal and locals here in the Catskills are choosing, or have chosen by default, families and colleagues with whom to quarantine for the foreseeable future. Covid-19 has been rare in our pocket of the mountains with roughly 100 cases in Delaware County, but a region that was already isolated, once again, has become more insulated. Pandemic pods or social bubbles are common, one such bubble being the Tree Juice Maple Syrup bubble.
Covid-19 emerged right during sap season and the Tree Juice team couldn't afford to halt production, so they quarantined while still working at the sap house on Lazy Crazy Acres Farm in Arkville, Upstate New York, owned by Jake Fairbairn. You probably couldn't imagine a cuter or nicer team than the four members of TJ hunkered down over the frigid months of February and March, shoving wood around the clock (every 8 minutes) into the sap boiler after having tapped 7500 trees, and together producing over 2400 gallons of maple syrup.
Jake, co-founder of Tree juice Maple Syrup lives on Lazy Crazy Acres, the Fairbairn family farm, which was established in 1841.
JN: How does it feel to be part of history?
JF: Old? I also feel like there's a sense of responsibility that comes with it.
Continue reading