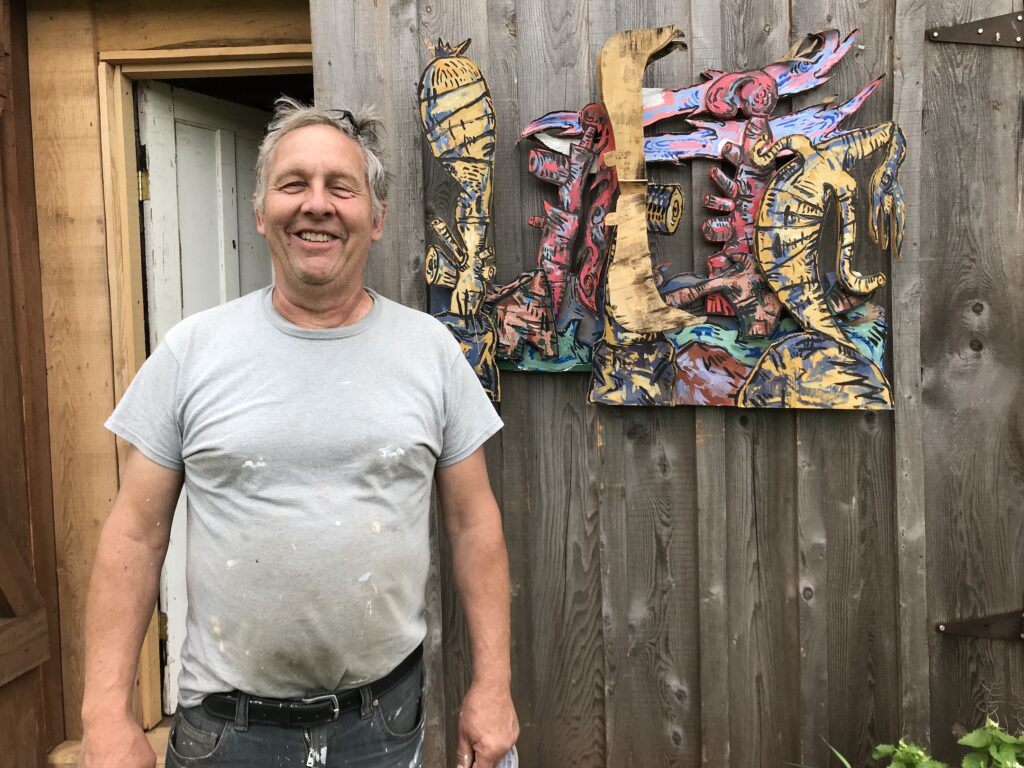 "Are you coming to the drawing tonight?" Gary Mayer asks me. I'm honored to be part of a Catskills figure drawing group with local artists such as Steve Burnett, Gary, Peter Mayer, and Sandy Finkenberg.
"No," I say. "I'm going to a potluck dinner".
"Well, you won't find potluck in here," he says as he steps up into his studio. "More like shit out of luck," he laughs, highlighting a disparity between the lightness of his personality and the intensity of his work. He's quick to laugh, good company and chatty, but this magnanimity belies the intensity of his imagery. "I have a wild imagination," he frowns, nodding gravely. "I didn't sleep a lot as a kid". We have something in common. "Me, too," I say. It's a little exhausting. But I'm keen to keep him laughing because all the profile pictures I see of him make him look flummoxed, for want of a better word.
His general demeanor is nonchalance, however, like his image: hey, look at this shit I did. I don't get it either. *Shrugs* The ad for his new gallery in Margaretville named Art Up is photo of a handwritten note, for example. I get the sense that his reward comes from expressing himself, while painting, rather than the final work being appreciated.
Continue reading