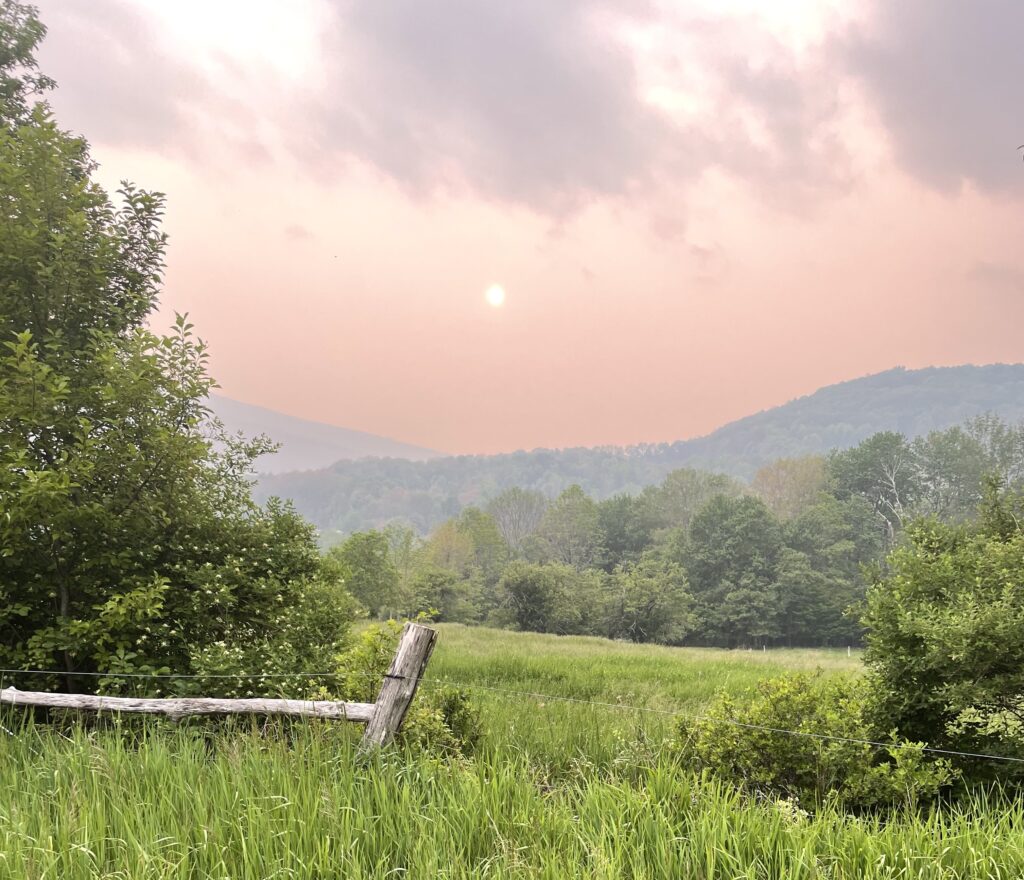 No sooner did I stop posting Daily Catskills on 5/31/23, than along came a swirling dark cloud of wildfire smoke that choked the Catskills, and much of the North East of the US, in a thick, dirty shroud unlike we've seen before in this area in living memory.
Historically, June has always been a bit boring for pictures, but not this year. Ordinarily, by the month of June, the Catskills has filled in with its multifarious greens, and daily shots during the summer all seem the same, so I suspend the Daily Catskills genre until autumn when the real colors start to pop. But this year in June, one hundred burning wildfires in Canada traveled on prevailing winds – looking much like a tornado from satellite images – blowing a layer of orange, sooty, ashy smoke for two days from Monday night (June 5th) until Thursday morning (June 8th). The sky became shades of orange, blue and grey – and blazing red around our bloodshot eyes. Everybody looked like they'd been up all night partying, coughing like they'd just smoked 20 cigarettes.
Moreover, it all got a little unnervingly chilly under that massive cloud of wildfire like we were in a Cormac McCarthy novel, I wondered, should we get the cart and starting walking??
But it all blew over.
The moral of the story is that we are all connected. It's never been more obvious that the struggles of our neighbors are also our concern. Huge fires that burn thousands of miles away send smoke signals around the world, heralding the alert of climate change.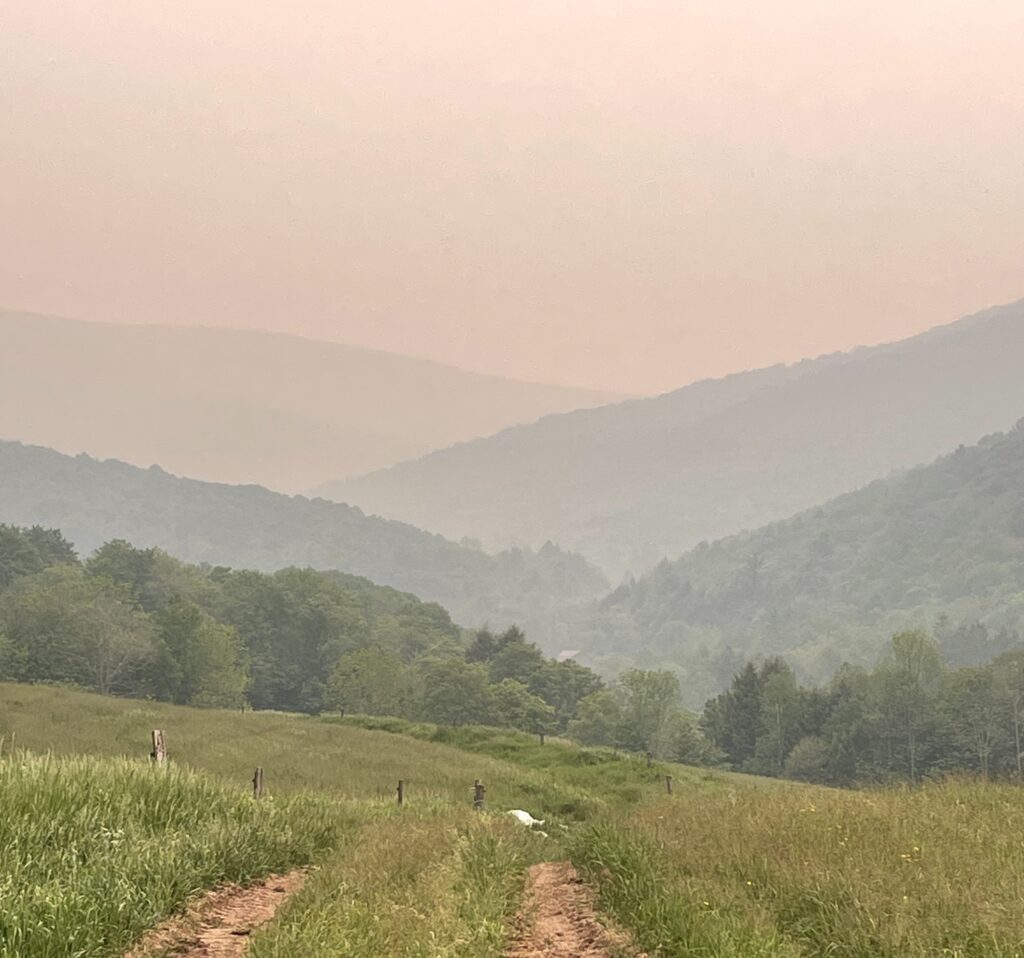 To compound the issue, we have had an unseasonably dry spring here in the Catskills and still have the big beige patches of crunchy brown grass to prove it. Hay season will bring roughly 60% of the yields of previous years in the Dry Brook Valley. The Catskills used to be a veritable rain forest, but not this spring. Our rivers are running low and the infamous Kaatskills waters are evaporating. Locally, we've received reports that springs are drying up, and that the water levels are at 50%.
We've had some rain in June thus far, but it's been a mediocre mist at best. The first half of June has thus far been a drought.