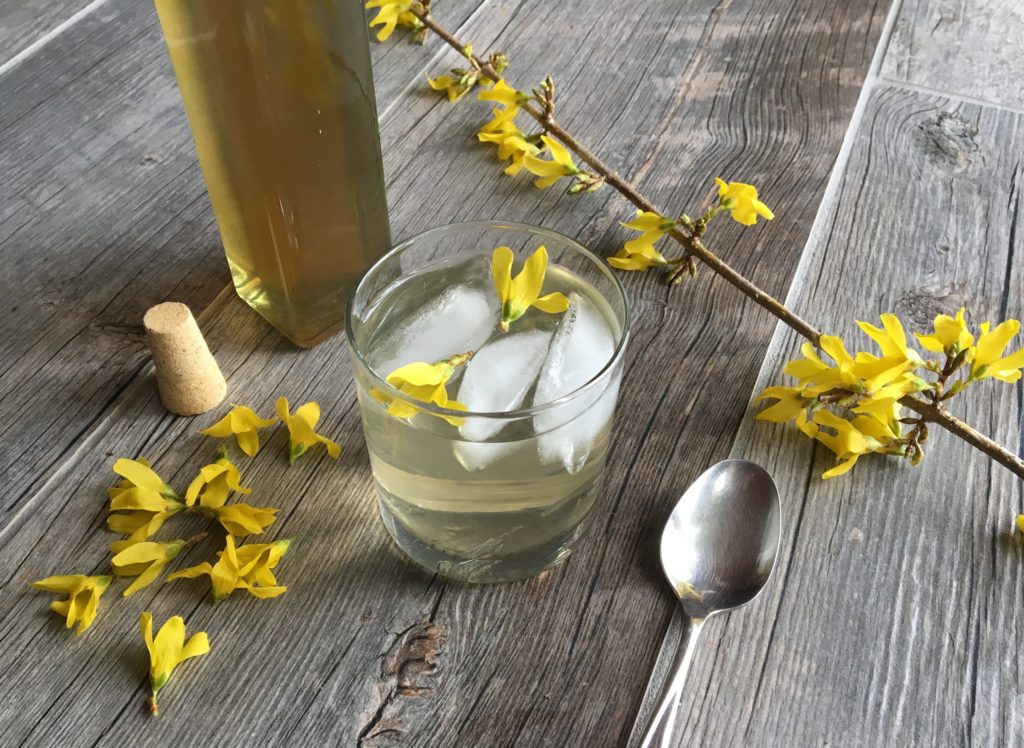 Foraging began in earnest this month at upper elevations of the Catskill Mountains. Finds: ramps (wild leeks), field garlic, young nettles, dandelion leaves, thistle roots, Japanese knotweed, cohosh and the first mushrooms of this year: morels.
Forsythia is starting to bloom at high elevations and you can make a simple syrup out of this brief bloom (pictured above). Only about 5% of our forsythia has bloomed, but those flowers probably won't survive today's (04/27/19) snow and low temperatures (41F).
You can do so much with young Japanese Knotweed shoots and this is a great idea because they are an invasive species. Use young knotweed like rhubarb and put it in salads, stews, fruit pies.
Rob Handel at Heather Ridge Farm makes a nettle soup that I'm still marveling about years later. Catch the grey-green, toothed leaves of nettle before they flower. They reportedly contain an extensive variety of nutrients like Vitamins, A, B, C and K; minerals like calcium, magnesium and iron; amino acids; polyphenols and carotenoids. Nettle allegedly reduces inflammation and lowers blood pressure.
Continue reading