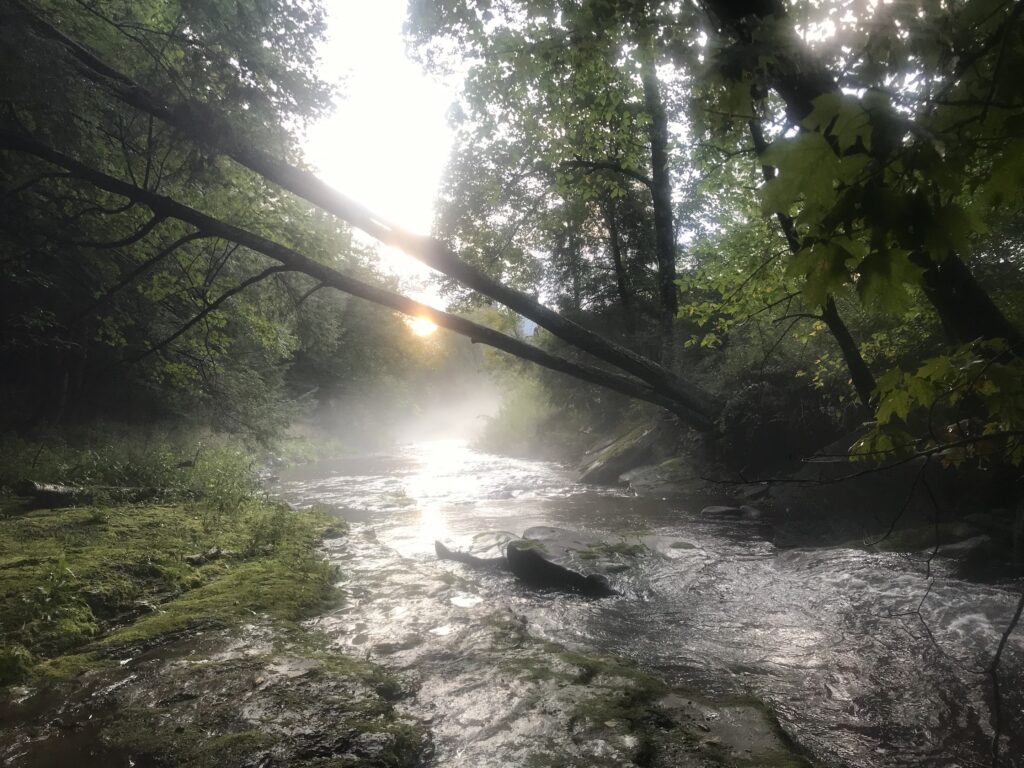 It's been quite a summer already, which I hope marks the end of a tumultuous two years. Upstate Dispatch has moved to a new HQ in the gorgeous Dry Brook Valley. I've spent the rainy July selling up and moving, which included the transportation of a beehive containing the badass overwintered bees who have survived the move, and Alfie, the black lab, has ruptured his MCL and needs surgery. He's been hopping around on three legs.
I've just finished unpacking and exploring this lush, new area over the mountain which is so different from the Red Kill Valley and planting a garden, finding out what grows best on this land. The almost-daily July rain brought a bounty of mushrooms that need to be identified, but one key benefit from all this rain is that I will have a huge crop of melon for the first time.
The most noticeable part of these pastures new though are wild plants in huge numbers: ramps, reishi, burdock, bergamot, mullein, dandelions and welcoming, calming wild camomile growing in abundance that is just flowering now. I find that symbolic after such a challenging two years. The camomile plant is known for its almost extreme hardiness and a wide variety of properties beneficial to health. Steeped in hot water, camomile flowers are calming and good for the stomach. You can also make a facial moisturizer by mixing the concentrated tea in an inert oil like sunflower, or coconut oil. I grew it in the garden before I realized it was all over the place and it doesn't seem to be taking well to being treated kindly!
Speaking of facial moisturizer, I've been testing Heaven on Main Street products, in my search for natural, local make-up and face cream. A trip to Catskills Harvest in Andes made me realize just how many local artisans we have making soaps, potions and lotions here: more than ever before, it seems.
My next stop will be Island Girl Henna in Delhi to treat myself to a full-sleeve temporary henna tattoo, but I just have to come up with design ideas. Updates on all this will be forthcoming.
But lastly, here I have landed, in the Dry Brook valley, home of possibly the most gorgeous hike I've ever experienced, my first Catskills 35 hike, which begins at the end of Rider Hollow Road, a truly magical place: the hike to Balsam Mountain and it's glorious view. I leave you with my account of that hike to read here. Daily Catskills will resume in August.
Happy Summer!