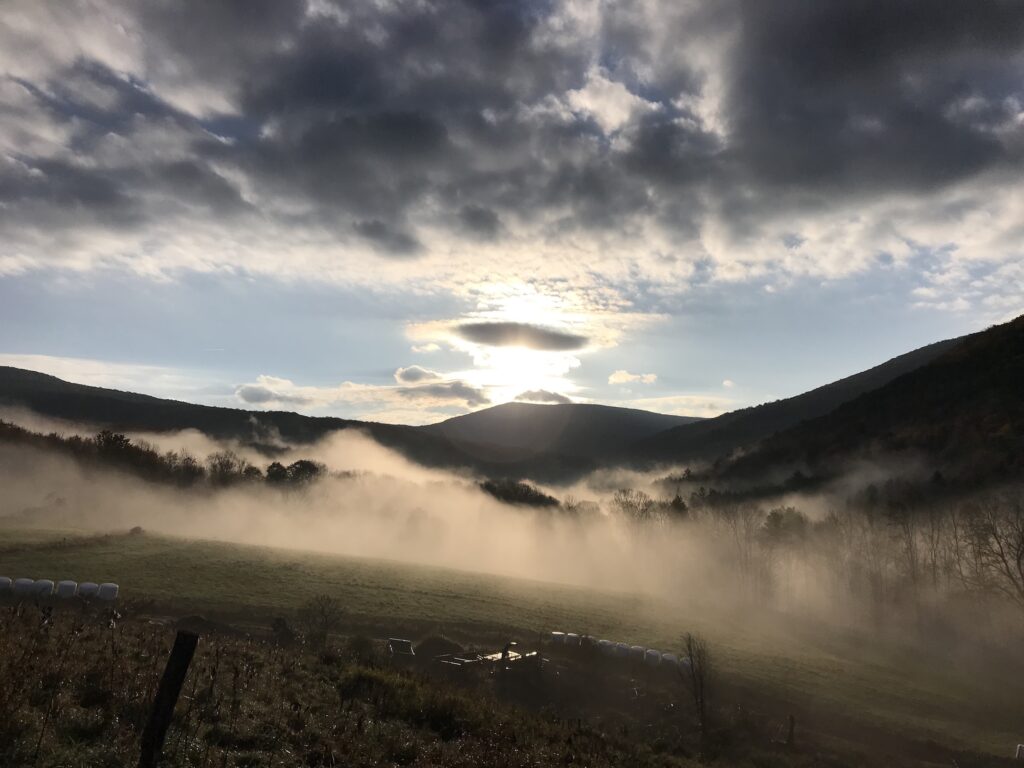 I've paused Daily Catskills because I no longer get any feedback, and this website takes hundreds of hours to shoot and write. Do you enjoy the posts? Let me know and if enough people comment, I'll pick it up this winter. I decided to enjoy this glorious fall in the Catskills instead of feeling pressure to get the best shot.
Additionally, I have a very long story to tell and I have started my memoir on Substack, the place where writers can get paid for their work. For a monthly subscription of $5, you can be entertained by all the stories behind the best pictures that have been offered free for the last decade. Do you want to read the – sometimes hilarious – stories behind these images? Hiking mishaps, radio daze, farming, food, booze, conversations and the dog's life, in eight long-form posts a month: that's 62 cents for an essay of 1000-2000 words.
If you've been enjoying Upstate Dispatch free for eight years, please consider subscribing so I can turn my story into a book. If you love what you see, please consider sharing on social media, so I can raise my subscriber level to make it worthwhile.
Thanks!