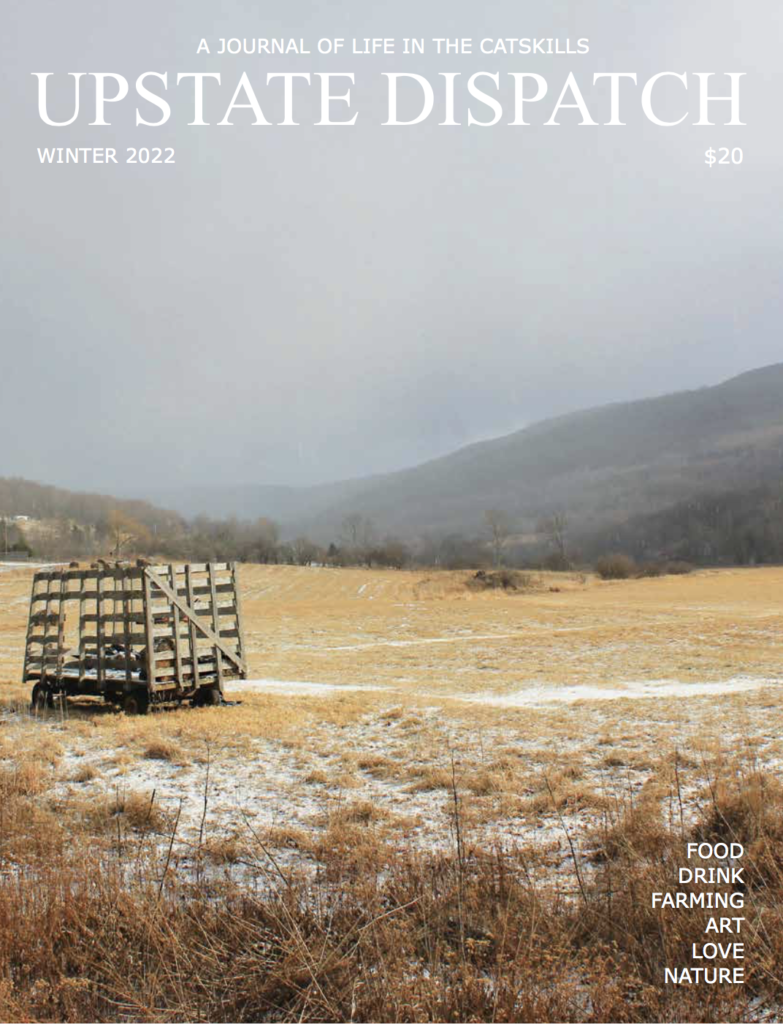 We're very proud to announce that the Winter 2022 Issue of Upstate Dispatch was published last year and is available for sale. It's been a serious challenge to be a novice publisher, but the outpouring of enthusiasm has been hugely encouraging. As a writer, I was convinced that readers still wanted some print materials and I was right to take the leap.
There's so much distraction on the internet that avid readers are moving away from it. The last month has shown me that readers consider a book or magazine to be a rare treat and a small luxury in trying times. I worked hard for eight years on the website, bringing a wealth of information on the area to thousands of readers, and I was dedicated to making the magazine beautiful. I hope you'll invest in a copy.
Find copies at the Tree Juice Maple Syrup store, 59 Rider Hollow Road, Arkville, NY 12406, Diamond Hollow Books in Andes, and Roxbury General store, in Roxbury, NY.
You will soon find the magazine in select independent book stores in New York City, but for now, those outside the Catskills area can order their copy by emailing [email protected]. The price for mailing within New York State is $20, plus $5 postage and packaging.
Please watch this post for changes as we expand our availability.
In the magazine, you'll find winter recipes, interviews, essays, recommended reading and some of the best images of Catskills winter hiking in one beautiful issue.