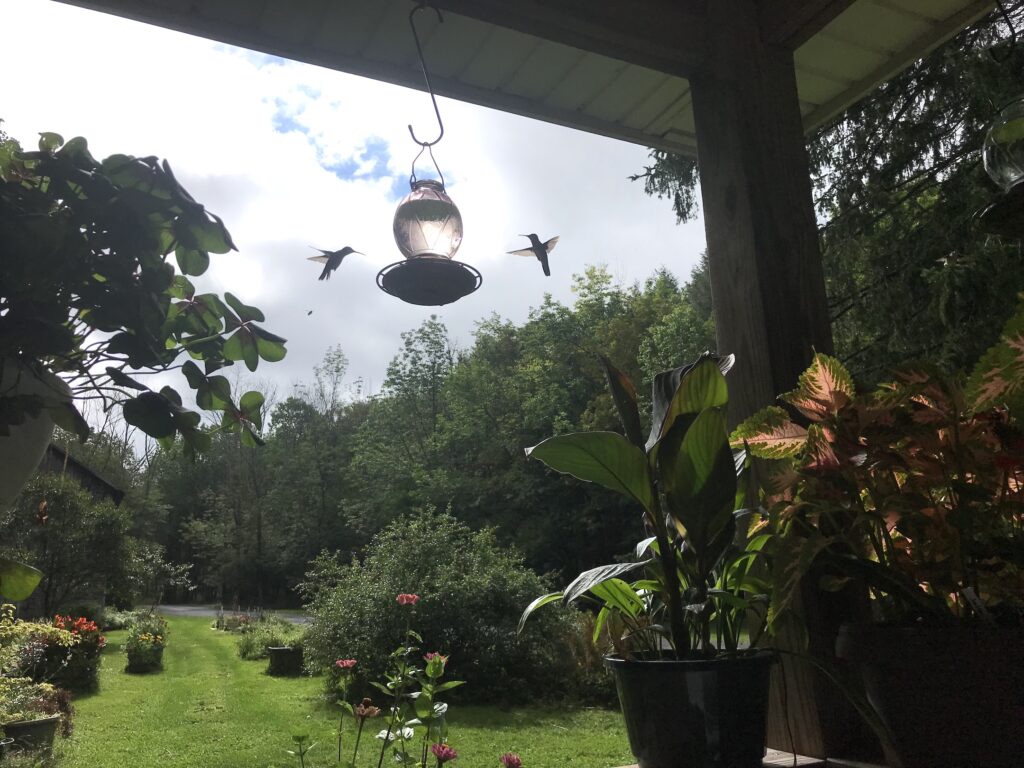 A very rainy summer is coming to a dry, sunny end – well, fingers crossed, as summer's not officially over until September 22nd this year. I have mostly been focused on my fine art studies at Andes Academy of Art. Every Wednesday, there is a figure drawing session with a live nude model, from 4pm-7pm at Streamside Yoga, 509 Main Street Andes that only stops during the darkest depths of a Catskills winter (and word is that we're in for a bad winter). Local artists Lisbeth Firmin, Steven Burnett, Gary Mayer, Peter Mayer, William Duke, Sandy Finkenberg attend this class, and it's been a thrill to be influenced by the best artists in the Catskills, and although my sketching is getting so much better, my watercolor is what sells.
This year I launched a print version of Upstate Dispatch – a magazine – that was well-received, but did not sell well. I've caught up with the retailers of the magazine who said that customers did not want to pay $20 for the magazine. I've mulled this over with booksellers and local artists, and we've come up with the theory that people see magazines as disposable and don't want to pay for them. I collect some magazines, and all my artist colleagues – about 30 friends – all bought a copy of Upstate Dispatch because they see it as art.
This theory is proven by the fact that our sketch sale to benefit The Heart of the Catskills animal shelter at the Andes Academy of Art this week was mobbed by customers who were happy to pay $20 for a rough sketch or watercolor that took less than 20 minutes to draw in our figure drawing classes. The whole show of about a hundred works that were tacked up on the wall unframed, was almost sold out.
It really opened my eyes to what sells and what is valued. Art is, after all, a commodity. Periodicals, not so much.
This brings me to books. A local bookseller told me last night that nobody wants to buy books either! Journalists' salaries have been in significant decline for decades, but do people really want all words to be free? How's a writer supposed to live? Despite this, Upstate Dispatch celebrates its 9th birthday this year. Thank you to all who read regularly and, an extra thank you to a handful of you who contribute (through the donation page). Plans are in the works for an art studio and gallery. I hope you'll come and visit.