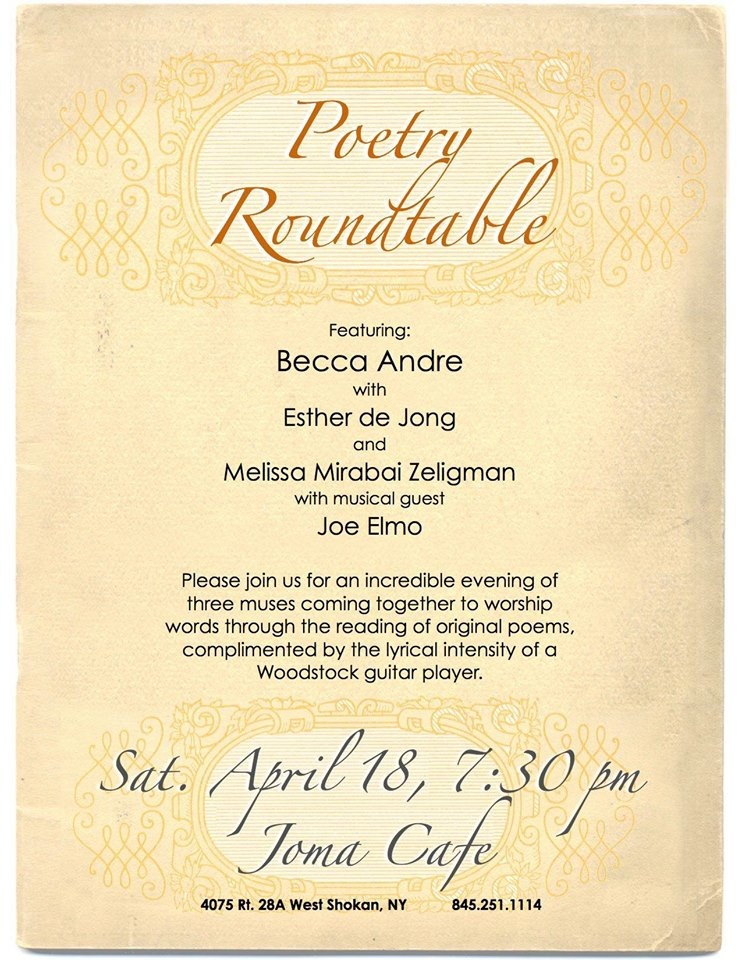 Urging
A rupture
Unraveling
Steers the bloom…
April is Poetry Month and next week there are a couple of noteworthy events to celebrate the season: The Three Muses at the Joma Cafe in Shokan and Poetry in Your Pocket hosted by the Roxbury Arts Group.
For Poetry In Your Pocket day, RAG is celebrating by placing poems in the pockets of community members and encouraging them to read them aloud throughout the day.
RAG "would love the opportunity to highlight the work of our local and regional poets! To be included, send your poem to doug@roxburyartsgroup.org by April 17".