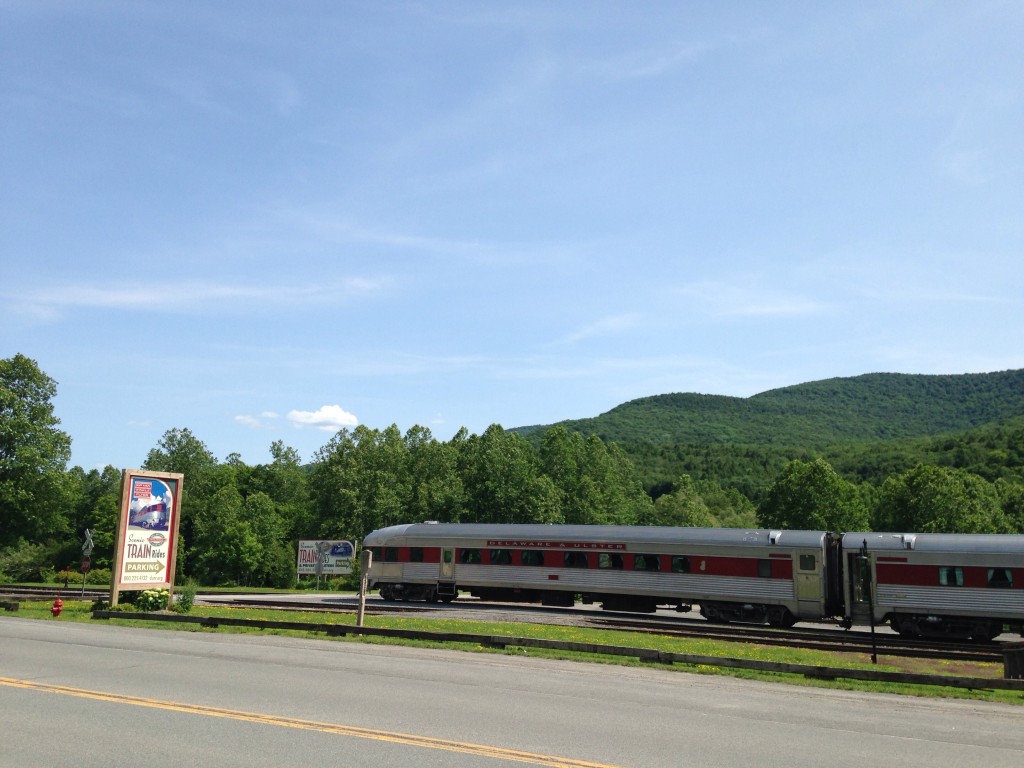 I grew up by a London railway line and spent my formative years being shaped by watching people go places. I would wave at the trains chugging past and wish that I could jump aboard. In retrospect, I now see that those poor people were going to and from work and would have loved to have traded places with me, sitting in a backyard reading books. It's no surprise that I now love trains, traveling and, gasp, I'll admit here that I even love airports.
We have an aging rail network here in the Catskills that groups have tried to save and its future is uncertain. Lengths of the track were damaged by Hurricane Irene and there are proposals in the works to turn the rails into walking trails. Personally, I think we should maintain the network and get funding to turn it into a set of museums, but I'm obviously biased even though I clearly love hiking. The Rip Van Winkle Flyer, run by the DURR, whose home is in Arkville, has opened for the season judging by its website. On the weekends, the Rip Van Winkle Flyer takes tourists through the mountain from Arkville to Roxbury and back.
Now, the DURR is teaming up with local food producers and The MARK Project in Arkville to run the Tasting Train next Thursday, August 10th from 5pm to 7.30pm. Tickets are priced from $25 to $40. They call it the "Local-Motive", on which you can try all manner of delicious local fare from producers, cheese makers, artisan bakers, craft beverage distillers, breweries and more. It couldn't really get any better than sitting on a train and stuffing your face for a good cause. The train departs at 5pm and returns to Arkville by 7.30pm.