Daily Archives:
December 3, 2015
35F at 8.30am and overcast with snow flurries beginning mid-morning, taking break for lunch and then continuing throughout the afternoon.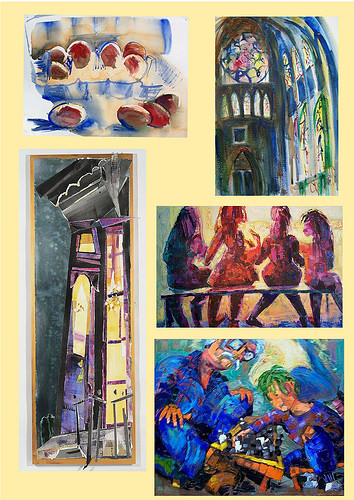 Local Catskills' artist Alix Travis invites everyone to pop into her new winter studio in Margaretville for a cup of tea and to watch her work. In the gallery you can view her latest exhibition entitled "Family Friends Celebration and Holiday Colors", which consists of gorgeous works of oil on canvas, watercolor and collage on the subject of relationships, warmth, brilliant color and the shared values of the holiday season and all year round
the Commons Gallery, the Commons, 785 Main Street, Margaretville, NY; December 3, 2015 through March 31, 2016. Open Saturdays from noon – 4pm, and any day when you see the lights on.