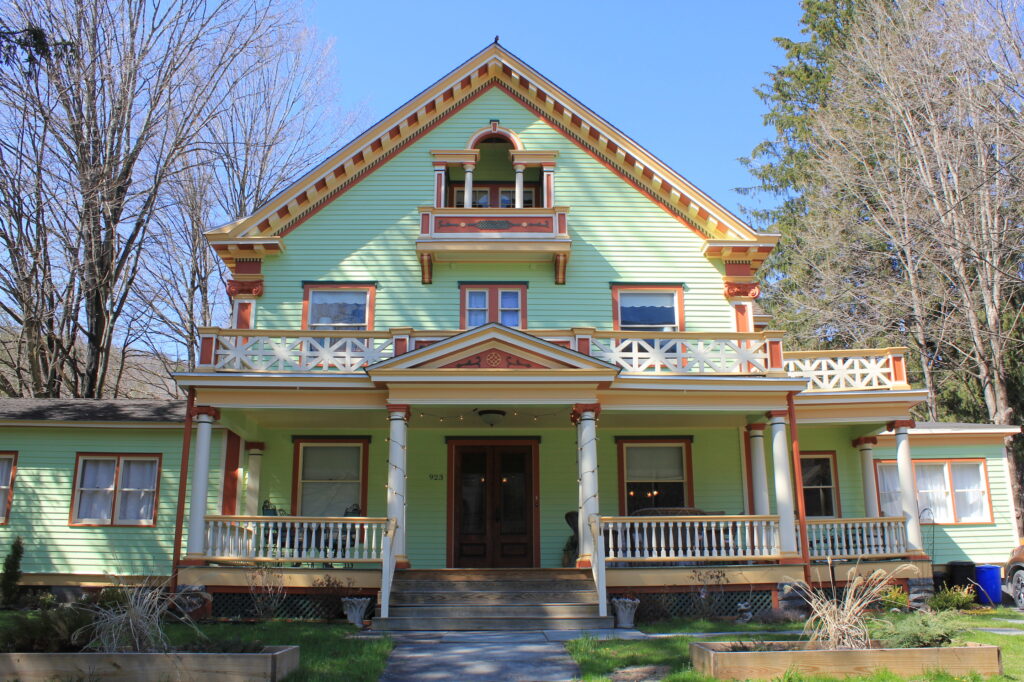 The Catskills village of Fleischmanns in Upstate New York is undergoing a very slow but sure renaissance, after a long period of quiet, under the influence of newcomers who remember when the village was bustling with locals and tourists fifty years ago. Main Street, which has been relatively sleepy in recent decades in comparison to neighboring towns and villages has sprung to life following the opening of its cafe, The Village East. In addition to the farm store run by Alan and Robin White of Two Stones Farm, and the Main Street art gallery, there is a keenly anticipated wine bar and Greek restaurant in the works.
Adding to this burgeoning roster is The Arts Inn on Main Street which will host arts workshops like poetry and plein air; meditation and dance classes; music evenings and movie nights. The Inn will open its doors on May 29th, 2022 from 5pm to 10pm for its first variety show that is free to the public and donation-based. There was a fundraiser online and all the performers will be paid.
Opening an arts and event space has been a lifelong dream for former dancer and teacher Heidi Stonier who owns the property with husband Randy Leer; they closed on the property two weeks before the pandemic hit and have spent the last two years renovating it. The Arts Inn is coming to an area that really needs and welcomes it. "I feel the love," says Heidi who has been been conducting free meditation classes and has made deep and genuine connections with members of the community.
To fund their vision, three rooms are available for rent via AirBNB. The rooms are themed: guests can stay in the Jane Austen room, the Rumi Room or the Matisse Room. There are weekend packages available for guests who participate in the workshops. Art is for sale in the rooms, most noteworthy are exquisitely serene barn paintings by Carol C. Young in various striking turquoise hues, think Edward Hopper without the people. Downstairs in the common areas are a lounge, a game room, a dance studio and a music room gorgeously renovated.
Says Heidi: "We have to think about creating a world that's based not on material things, but on love. The way that we can communicate love, aside from caring for those directly around us, is through art. It brings people together. This is how you can touch someone on the other side of the world in a different culture or set of circumstances. It's a universal language that spreads love".
The Arts Inn, 923 Main Street, Fleischmanns, NY 12430.