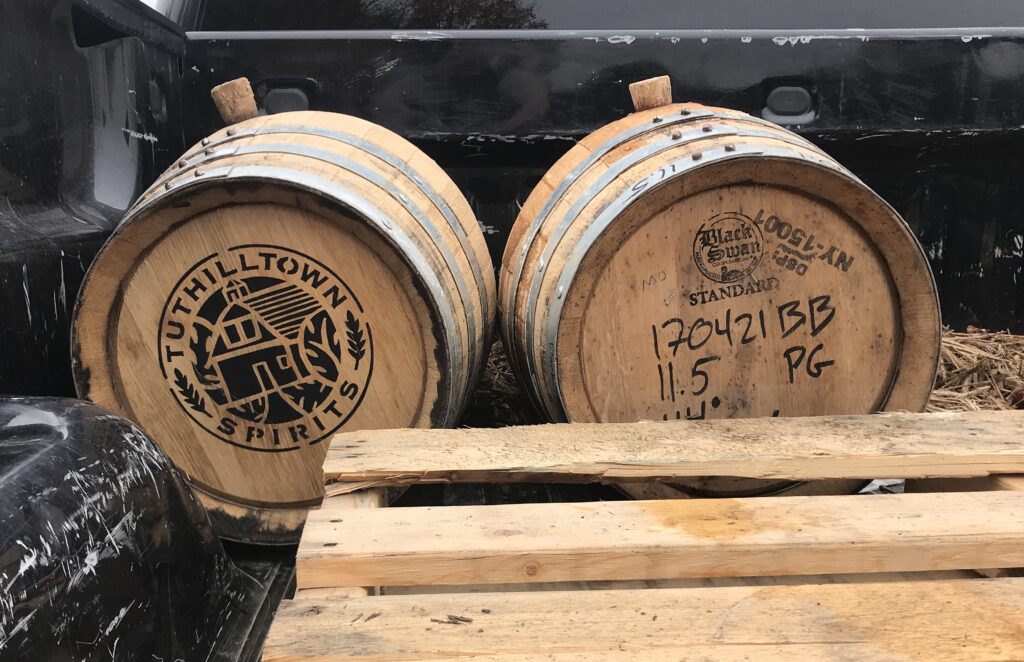 First the barrels had bourbon in them. Then they had Tree Juice maple syrup aging in them. As of 9am this morning, they contained Jenkins + Luekens apple juice, recommended locally as both tasty and well-produced, allegedly the best apple juice in the Catskills which is UV light-treated (cold-pasteurized). JL Orchards based in Gardiner, NY, have 200 acres of apples and other fruit like peaches and plums.
Now is a good time to experiment with cider making; apple season is winding down but there are still plenty of apples left. One 10-gallon barrel (pictured above) will be used to ferment the juice into hard cider that will spend its entire production life in the barrel. Perhaps we'll go a little wild with this barrel, remove the bung and leave it to take on ambient yeast. The other barrel will be decanted into two five-gallon carboys with champagne yeast, fermented into hard cider and then returned to the bourbon barrel for aging.
This will be intensely flavorful Catskills juice. Watch this space.