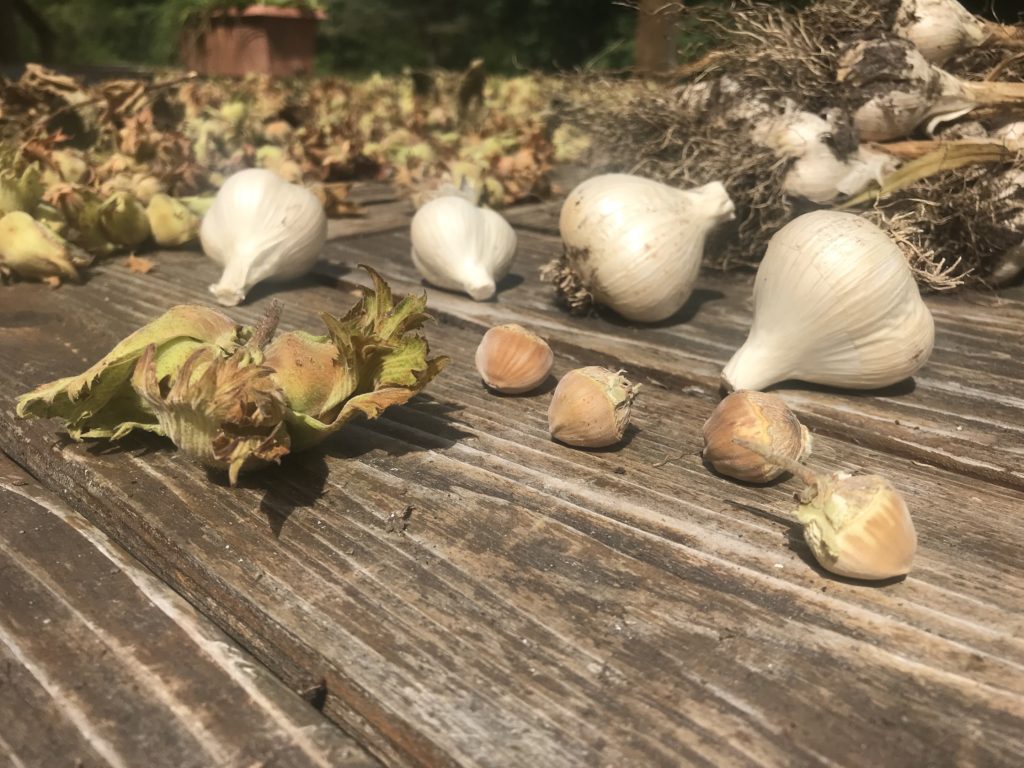 Summer in the Catskills is coming to a close. The bees swarmed a couple of times – more on those later – and the farm is growing over with thistles and blackberry bushes. Goldenrod has taken hold like the rays of some sort of eternal sunrise; hazelnuts and apples are being harvested; garlic has finished curing; horseradish root is being turned into sauce. Have you ever peeled the outer coating of a hazelnut? I'll be here for days, but it's worth it for what looks to be about 20 pounds of hazelnuts, possibly more.
It has been a quick, intense summer in a tough landscape and the cooler weather will soon usher in Fall. Watching the fall foliage erupt into a riot of color is always a bittersweet affair because you're willingly divorced from reality while being beguiled by the stunning autumnal show. The reality is that winter is coming and the question: why don't low temperatures like -19F kill all the ticks?
Before winter, we'll be having a party: an Upstate Dispatch Solstice gathering to close out the season and mark our five-year anniversary. It's been a wild ride in these rugged mountains. Before that, there'll be goat-milking, cheese-making and hazelnut biscotti. Watch this space.