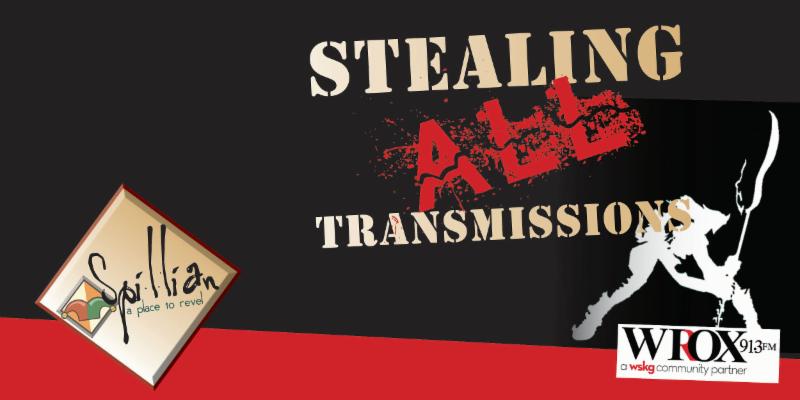 I host a live radio show on WIOX in Roxbury, New York on alternate Monday mornings at 9am and every other week I attempt to quantify a different subject with or without a guest. I've interviewed some erudite, intriguing people. One of these characters was Randal Doane, who called into my show on Monday, which was about the state of radio and featured guests Chris Hensley and Joe Piasek. He has written a recent history of FM radio and The Clash called Stealing All Transmissions: A Secret History of the Clash, published by PM Press.
Radio is a tricky subject because most young people tell me they don't listen to it anymore unless they're in a car. Most people I meet get their music from Spotify or Pandora and forgo any talk radio. Of course, now "new media" is now the thing: podcasts and video.
WIOX FM Radio is a little enclave of eccentricity in a world awash with polarised talk-radio and MOR rock and to promote our little slice of country eclecticism we are having a benefit and panel discussion in which Randal Doane will be keynote speaker. So, it's a punk-addled night that's being hosted at Spillian, our favourite Catskills Victorian mansion with some of the weirdest, most opinionated characters the mountains have to offer. It'll be like any other night down the pub on any London high street in the seventies. Just leave the crystal chandeliers alone, alright?  Join us for an evening of "friendship, provocative conversation, music and no small amount of partying…".
Stealing All Transmissions:
An Evening of Local Celebrity, Subversive Commentary,
Community Radio and Fancy Cuisine
Saturday March 21, 6:00pm at Spillian
50 Fleischmanns Heights Road, Fleischmanns, NY 12430
A benefit for WIOX Community Radio
$50 donation. Limited seating.
Reservations: 607-326-3900
Listen to the debut performance of The Michael Suchorsky Radio Active Orchestra (drums, theremin, saw, harp…), and stay for an interactive discussion about community radio in an age of global media domination and the Internet. Bring your questions and comments!
Keynote address:
Randal Doane, Assistant Dean of Studies, Oberlin College
Panelists:
Meg Griffin: SiriusXM, WRNW, WNEW-FM, WMMR, K-Rock, WLIR, WFUV, WPIX, VH1…
Ida Hakkila: WDST Woodstock, K-Rock, Q104, The Moth, Letterman jokes, teeth whistler…
Jezz Harkin: WIOX, Breakthrough Radio; Birmingham, London, NYC clubs, artist management…
Ralph M. Newman: BMI, WPIX, WINS, author, club manager, publisher and marketing exec…
Sonny Ochs: International folk music impresario, WIOX, WRPI, WFMU, Sirius, NERFA…
Sonny Rock: WRIP Windham, Club Helsinki, producer, NY Blues Hall of Fame, drummer…
Susan Shaw: WIOX, WKZE Red Hook, New Orleans backa-town…
Brian Sickora: WIOX-WSKG Public Media President and CEO, PBS, NPR, CPB…
Bill Vitka: FOX Radio News, CBS News, NBC News, WMMR, WPIX, music critic and author…
Moderator: Joe Piasek: WIOX, Viacom, Nick, VH1, TNN, TV Land, FOX, NYU, SUNY, WRNW, WPLR, WCOZ, WPIX…
Presented by WIOX, Chris Hensley, and Spillian, Stealing All Transmissions promises to be a one-of-a-kind, interesting evening at a fantastic place. But NOT for the faint of heart-nurses will be on call-so please join in! Reservations at 607-326-3900.