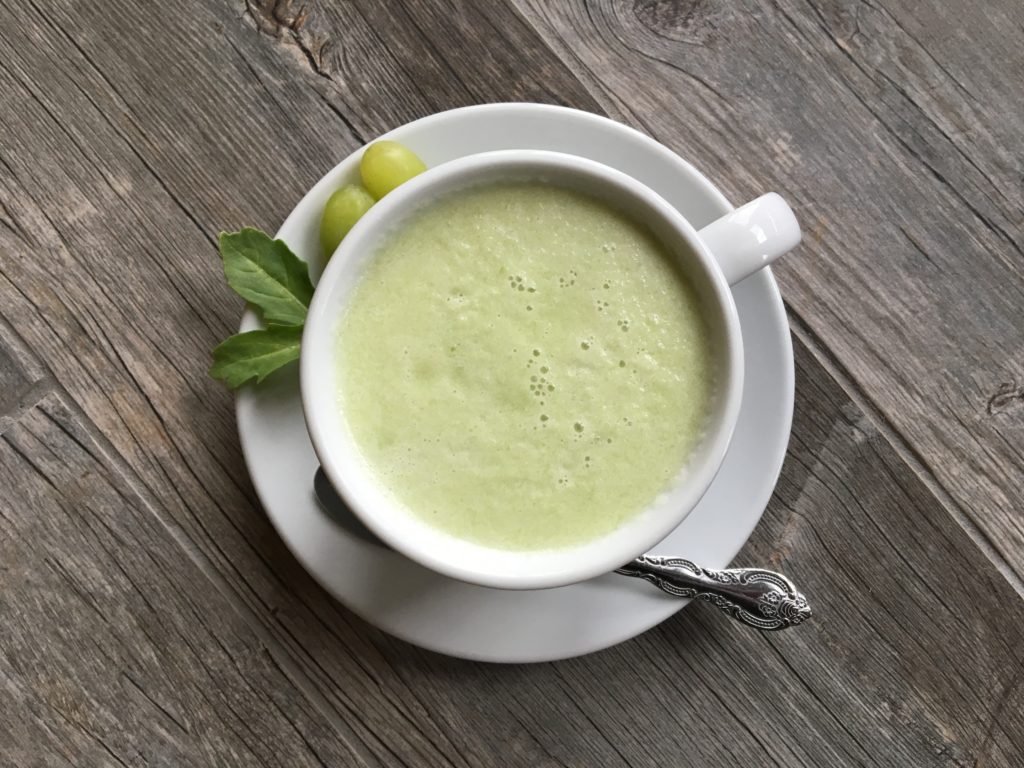 This is an update of our recipe from a few years ago, because now you can buy almond milk. There's no need to soak almonds overnight and strain them to get their milk. Cucumbers are in season from July through October and this refreshing, sweet chilled soup is the perfect antidote to our scorching recent Catskills weather.
Cucumber Gazpacho
Three medium sized English cucumbers
Three cups of almond milk, unsweetened
Half cup of water
An apple, peeled, chopped and cored or 10 grapes
Three teaspoons of olive oil
Half teaspoon of salt
Half teaspoon of pepper
Puree the grapes in a blender, sieve them and save the liquid. Peel, chop and puree the cucumbers in a food processor until they are liquid and while the cucumbers are blending add the olive oil, salt and pepper, grape juice and almond milk. You might also like to add a little of the almond or grape pulp to garnish with a splash of olive oil. Chill before serving. Delicious.
This is the sort of recipe that you can amend without too much fuss. If you want a sweeter gazpacho, you just throw all the fruit – an apple and the grapes – in the blender with the cucumber. (If the result is too thick, add more almond milk.) This also makes a perfect pre-workout smoothie where, if you haven't had a chance to eat all day yet you still want to work out, you can drink this an hour or two before exercising.