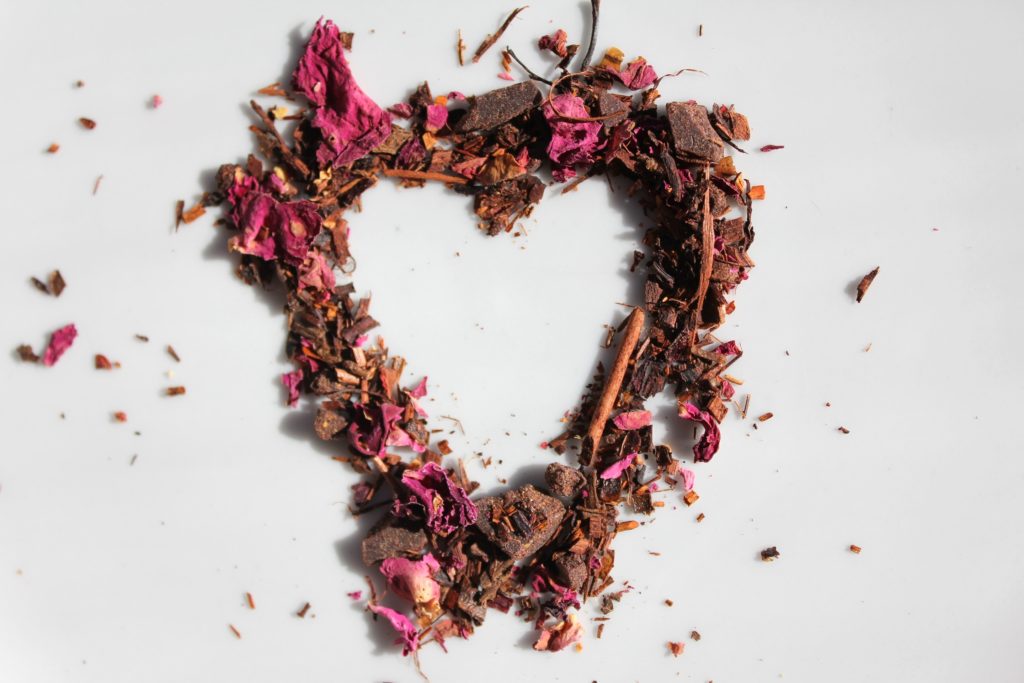 Support local producers and shop locally for your holiday gifts this year. Shopping locally benefits the local community in countless ways. Every dollar spent in your local community benefits that community by 5-7 dollars. Here's a list of crafts, food and bodycare products from Christmas stocking stuffers and gifts for colleagues and friends, to more expensive gifts that go under the family tree. Below find our best picks for scrumptious local food, beautiful gifts and local crafts.
SPECIALITY FOOD & DRINK

Everyone loves food. Bebert's Moroccan Cafe in Fleischmanns has a wealth of beautifully packaged herbs, sweets, condiments and spices that make fabulous gifts for the home cook. Special items are the Spices Des Fes blend for making tagine, preserved lemons, fruit compotes and Casablanca chutney. Perfect stocking stuffers or make great gifts for friends and colleagues.
Grab a bottle or two of Wayside Cider when you're next in Andes and, maybe stop awhile for a quick refreshing apertif on your way to a dinner party.
Enjoy their tap room and pick up a bottle of locally distilled vodka at Union Grove Distillery in Arkville.
If you're in Margaretville and feel like something sweet or need a sweet gift, The Cheese Barrel stocks mouth-watering cookies like Bahlsen, Italian chocolate, nougat, jarred condiments, tea, coffee and jams that make great stocking stuffers or dinner party gifts. At Homegoods of Margaretville you'll find everything the modern cook could want from cute salt and pepper shakers to Le Creusette pans and everything in between. They also stock tea, lotions, cookbooks and spices.
Tay Tea has a shop in Delhi selling all things tea: a large selection of house-blended tea, teapots, arts and crafts. Their tea is beautiful and stylishly packaged. If you're looking to give up coffee, their Coffee Lover's Tea is a wholesome, flavorful alternative with light caffeine content.
For authentic local maple syrup go here to read local guide published earlier in the year.
BODY CARE
The Catskills have the finest lotions, potions and unguents on offer made by hand by local artisans. Click here for our guide published earlier this year.
Catskills Northern Essentials
Northern Essentials products are fabulous. Yes, a single bar of soap can change your day! Perfect for small gifts and wedding favors, they are beautifully packaged, make a creamy lather and contain comforting essential oils like rose and invigorating lemongrass. There's a wide range of soaps to choose from, using speciality ingredients like goat's milk, sea buckthorn, pine tar and activated charcoal.
Lady Bug Soap, 42 Creamery Road, Greenville, NY
Lee Lewis started making her own lotions, soaps and potions to cope with eczema. She has over 80 products available including bug and tick repellents. Her hand soap is gentle on dry hands and lightly aromatic, a perfect foil for winter dryness. Store hours are Thursday & Friday 3pm – 7pm and Saturday 11am- 3pm. You can also shop online at Lady Bug Soap.
LOCAL STOCKISTS & GENERAL STORES

Here are our three favorite general stores to support this holiday season, stocking all your essentials.
The Roxbury General Store, 53538 State Highway 30, Roxbury, NY 12474
The General Store has some seriously classy, high-quality local gifts for everyone your life, whether it's a colleague, friend or family member. You also have the added bonus of perhaps catching a wine tasting on the opposite corner at Roxbury Wines & Spirits.
The Blue Barn, 7053 Route 28, Shandaken, NY 12480
The Blue Barn has always been reasonably priced and a great go-to for antiques and more modern items from local furniture dealers and craftspeople. A no-brainer if you're passing through or for locals: an Upstate Dispatch favorite. Read our write-up of the Blue Barn here. Check their facebook page for their winter hours which are usually weekends only.
Lucky Dog Farm Store, 35796 State Highway 10 (Main Street), Hamden, NY 13782
This delightful general store is a one-stop shop for all manner of high-quality food, condiments, clothing, kitchenware, lotions, soaps, candles and wool products. They stock Jos Vulto's delicious cheese, local honey and many, many other speciality local products. They also deliver and offer case orders at a 20% discount. Go here to see their extensive product list. Opening hours: Tuesday to Saturday.
ARTS & CRAFTS
Catskill Mountain Artisan's Guild, Main Street, Margaretville, NY
The Artisan's Guild offers an extensive range of high-quality arts and crafts like painted silk, leather goods and jewelry and has the benefit of being open all week long.
MURAL on Main, 631 Main Street, Hobart, NY 13788
The Gallery Gift Shop at MURAL began several years ago as a way to support their endeavours to promote art in the region. Proceeds from the gift shop keep the fine art gallery open to the public free of charge, keep the costs of their invaluable workshops and events low, and provide an additional revenue stream for local artisans. You can also find Solveig Comer's Most Precious Pottery here.

Bovina Brown Bats, Bovina Center, NY
Bovina Brown Bats is run by owner John Virga, a graphic artist and carpenter who makes custom bat boxes in addition to other things. The best time to put up a bat box is in the Spring.
Arkville Bread Breakfast, 43285 State Route 28, Arkville, NY 12406
This legendary sandwich shop, beloved by all, run by Jack, is having a local, holiday market on Black Friday featuring a selection from the Upstate Dispatch Daily Catskills Collection, Steve Burnett's metalworks (pictured above), Catskill Clothing Company and other local craftspeople. Steve Burnett makes striking metalwork sculptures (pictured above), watercolors and drawings. His last show was at Rachel's Framing and Fine Art in Delhi.
2nd Annual Holiday Pop-Up Market, 778 Main Street, Margaretville, NY.
Last year's market was a "phenomenal success", so this year's holiday market will be expanding into two days, November 25th and 26th, 10am – 5pm. Local crafts, clothing and jewelry including Halia Grace jewelry and more.