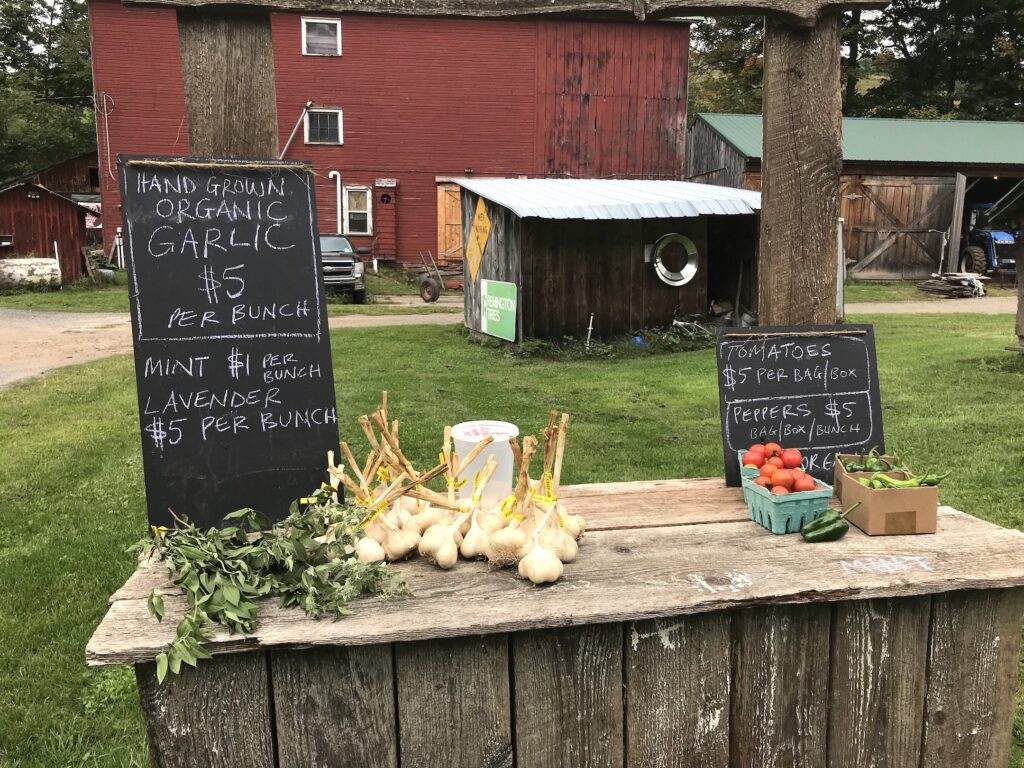 I developed a curry sauce made from scratch during the pandemic. Curry is part of Ayurvedic diet in which you eat foods that protect your health, so this year I tried to grow some of the ingredients. There are plenty of foods in this diet that don't grow well in this climate, but we do have some good replacements. For example, spice bush, native to the Catskills and Northeast America, is a good stand-in for spices because you can eat the leaves, twigs and berries. I've never found spice bush when foraging here, but I did buy a few seedlings from Barkaboom Native Plants based here in the Catskills.
Some of what I planted at Lazy Crazy Acres farm did not do well, or even grow at all, but what did grow really well were arugula, red bliss potatoes, garlic, tomatoes, and hot peppers. We have shishito, jalapeno, cayenne, anaheim and exactly one dark green poblano. We got at least 30 shishito peppers from one plant alone, although we had to get it under cover because the deer started to eat the plant. I also planted mint and lavender as companion plants. The mint has kept the tomatoes pest-free except for one lonely, recent hornworm. All these are on the farm stand, except the hornworm who was invited to move across the street. Considering that we're on dead-end road, this little fledgling farm stand is not doing too badly. Visitors to Tree Juice Maple Syrup are the biggest customers, which is where the farm stand is, and some of the garlic will be going into the syrup.
Whatever does not get sold will get dried or preserved. We grew 300 heads of garlic and the cloves from the biggest bulbs will get planted in October.
The farm stand is open when it's not raining. We've yet to add a roof, but we all have to start somewhere.