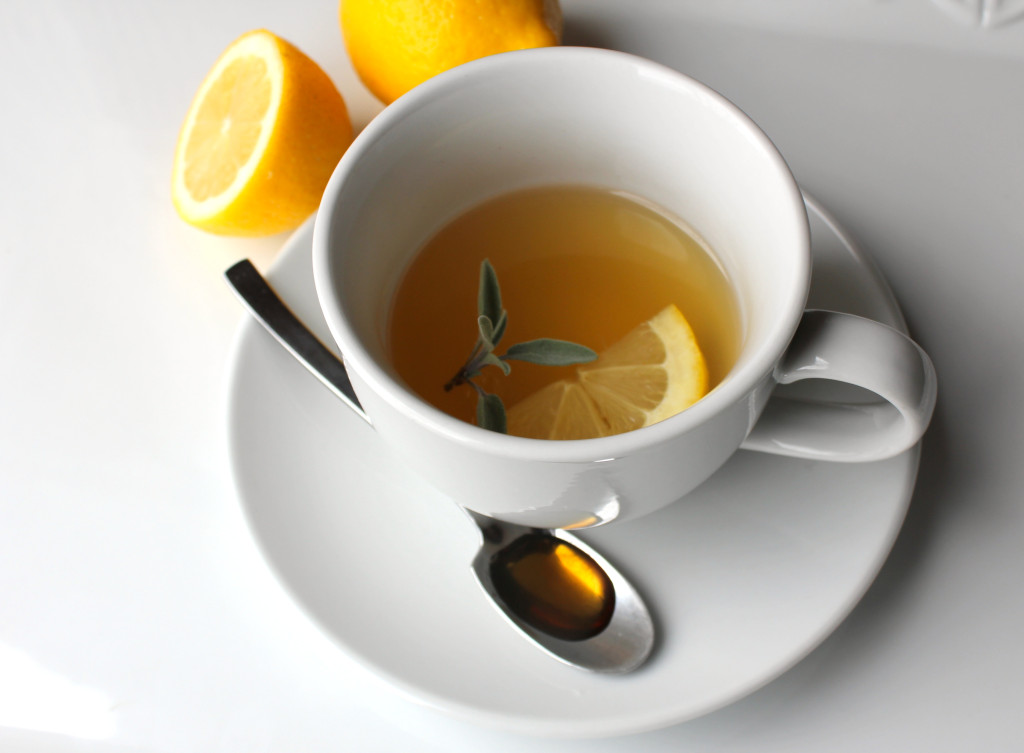 It's hot toddy season for whiskey drinkers, but if you use the freshest, most healthful ingredients, eat the honey separately. Raw, natural honey from a pesticide-free apiary is precious amber nectar and you shouldn't ruin it in hot water. I felt sniffles and a sore throat coming last week, so I got hold of some of New York's finest raw honeycomb and its propolis. I took a large teaspoon and savored it well, making sure it touched every part of my throat before swallowing. I sweetened my hot toddy with maple syrup and I'm glad to say this combination worked.
Classic Hot Toddy for Two
2 ounces freshly squeezed lemon juice
2 ounces of single malt scotch
8 ounces of warm water
2 teaspoons of maple syrup
Put the lemon juice, scotch and maple syrup in two teacups, leaving in the spoons. Pour in the hot water and stir vigorously. While the concoction is cooling, you can add all sorts of herbs according to your taste, like sprig of sage or rosemary. Or you can add cinnamon or vanilla sticks.
Maple syrup has a wealth of beneficial attributes like:
– no artificial coloring, flavoring, preservatives or additives
– the same calcium concentration as milk
– contains folic acid, biotin and niacin, which convert proteins and sugars to energy
– virtually sodium-free
– encourages growth and production of red blood cells
– has no fat and no proteins and is a good source of calcium, iron and thiamin.
Choose local maple syrup. At my last calculation, if you buy maple syrup instead of buying foreign sugar, the North Eastern US, where billions of gallons of syrup are produced every year, will benefit by 5-7 times the value of your purchase: meaning if you spend one dollar in your local community on maple syrup, the benefit to the community will be five to seven dollars.