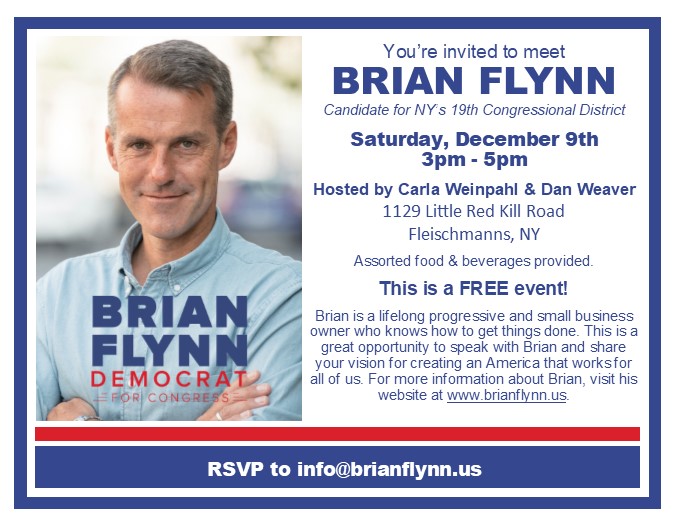 In early December, two Meet & Greet events with local, Democratic politicians will take place. Jeff Beals and Brian Flynn are both running in the next election for the NY's 19th District.
On Saturday December 9th from 3-5pm, Brian Flynn will be hosted by Carla Weinpahl and Dan Weaver at their home in Fleischmanns. I will also be interviewing Brian on WIOX on Monday 27th November at 9am.
This is a great opportunity for everyone to find out what these two candidate's positions are on everything from jobs to national security. Brian Flynn lost a brother in the terrorist attack on a Pan Am flight in 1988 over Lockerbie and campaigned in Washington for better security on airlines. He's been campaigning for Medicare for All for a decade and will focus on bringing good jobs back to the 19th District.
On Sunday December 10th from 3-5pm, William Duke will be hosting Jeff Beals at Willow Drey Farm in Andes.