Here's a list of our top ten handiest Catskills small gifts and stocking stuffers suitable for all friends, family and colleagues. Get your friends interested in the outdoors with maps, gift certificates, guides and ski-lift passes. Give the foodies in your life some of our scrumptious locally-made produce. The Catskills is also home to some of the best soap-makers and cosmetic artisans.
New York New Jersey Trail Conference Maps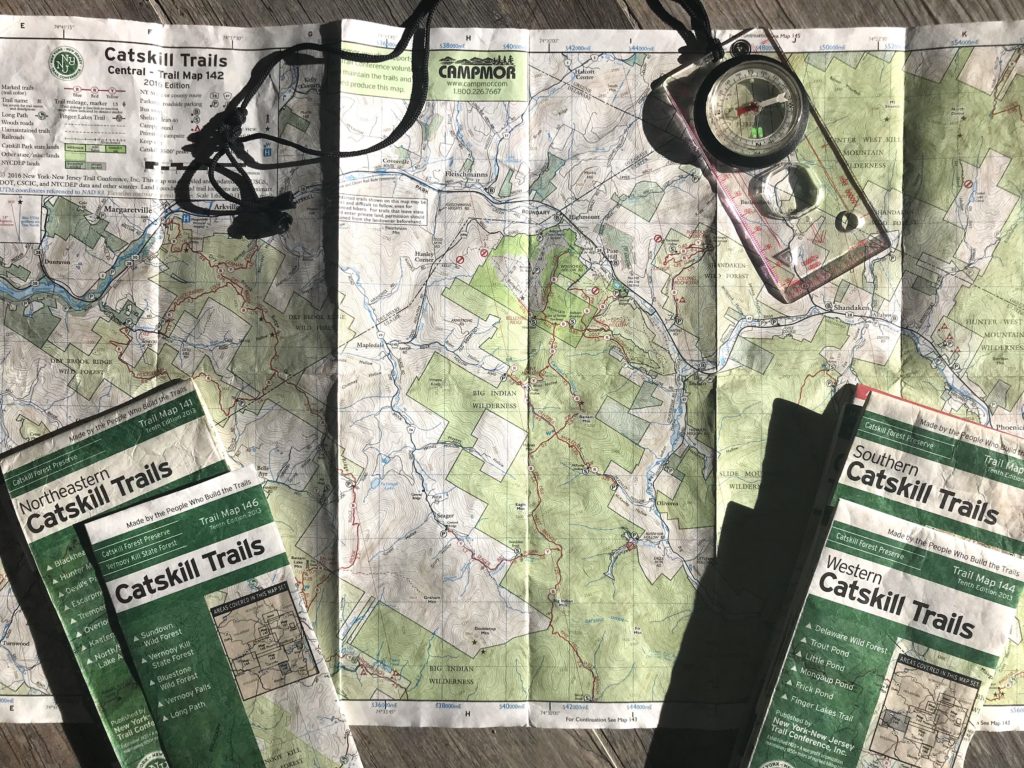 New York New Jersey Trail Maps are an invaluable resource for both novice and experienced hikers of the Catskills. Click here to order the 2018 edition. These maps show hiking trails in detail, local monuments, lean-tos, views and topography – basically everything you need to plan a hike. You can also buy the maps at the Catskills Interpretive Center on Route 28 in Mount Tremper. $16.95 for a full set of Catskills maps.
Catskills Northern Essentials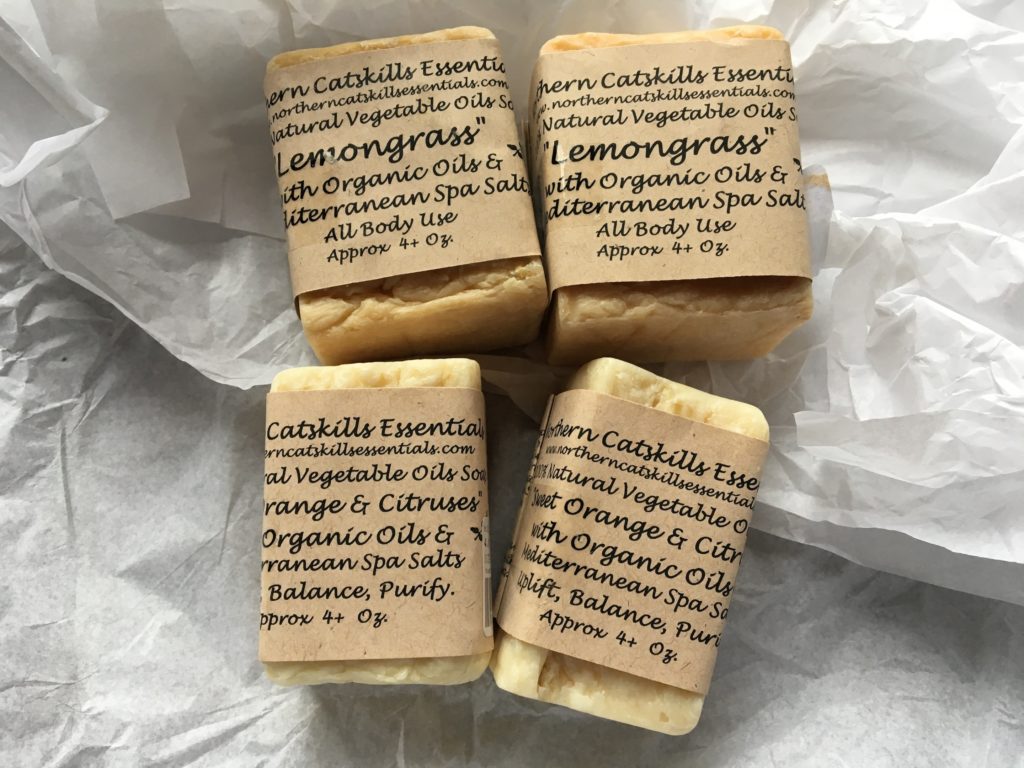 Gorgeous soaps from Catskills Northern Essentials are a no-brainer – a seriously sensational soap. This bar is beautifully hand-crafted and scented with essential oils like lemongrass, mango, citrus and rose among many others. The bars come in two sizes and the large is generous and lasts for months. They make a luscious, rich, creamy lather that doesn't dry out your skin. They make the perfect small gift at $5.00 for a 4-ounce bar.
Tay Tea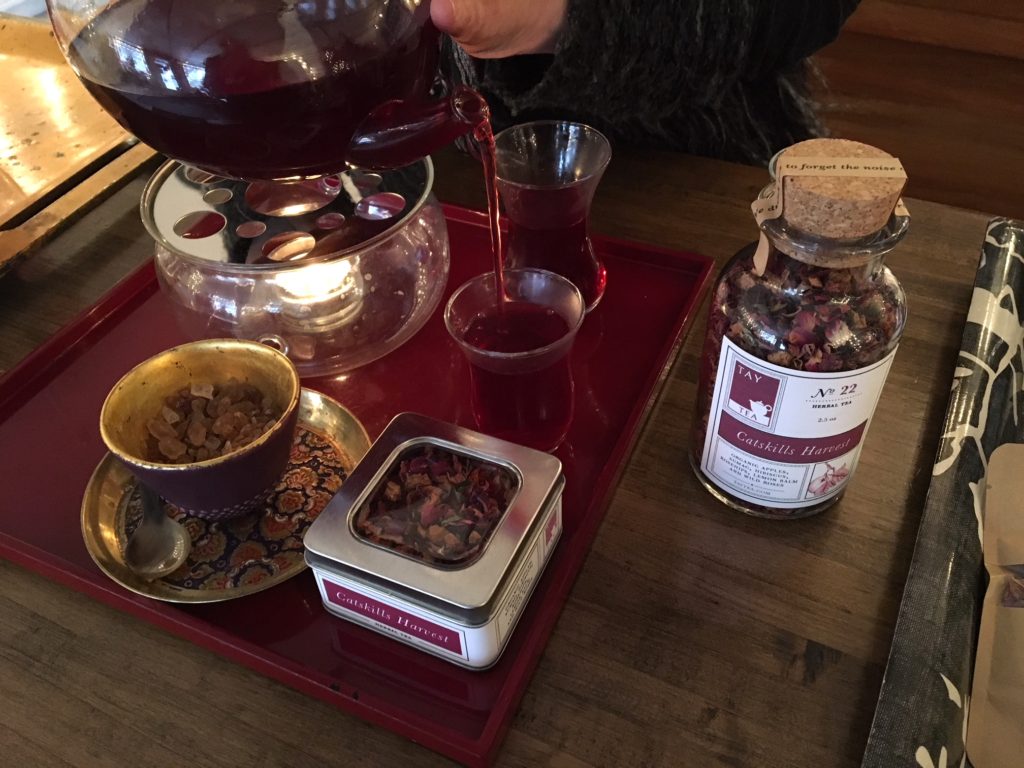 Tay Tea in Delhi sells beautifully-packaged range of teas made here in the Catskills. Prices vary, but the Catskills Harvest is a fiercely fruity blend of local sumac, apples, hibiscus, reships, lemon verbena and wild roses, priced at $12 for a 1.5 ounce tin. They also do a marvelous flavored pu-erh called Coffee Lover' Tea a 3.5 ounce tin for $18. Visit their website to order online and find the address for their store in Delhi.
Heather Ridge Farm's Wool Accessories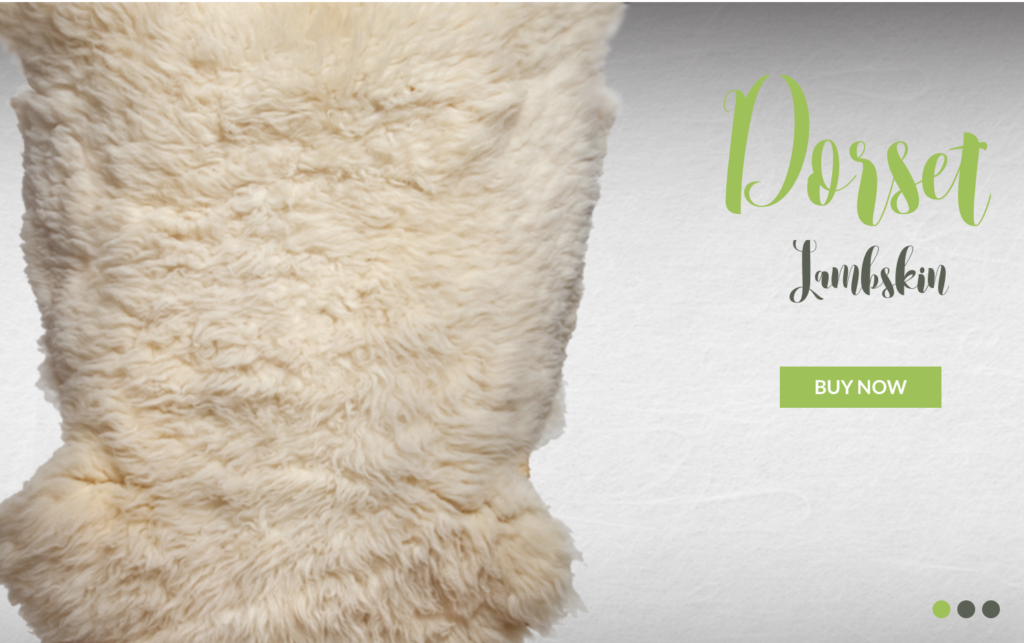 Yarn and socks are available at Heather Ridge Farm's farm store in Schoharie County harvested locally from their own flock of sheep, llamas and alpacas. Check out their cozy lambskin throw at $100-110. You can also order other items from the store like a Christmas bird and bottles of root beer syrup.
Bebert's Condiments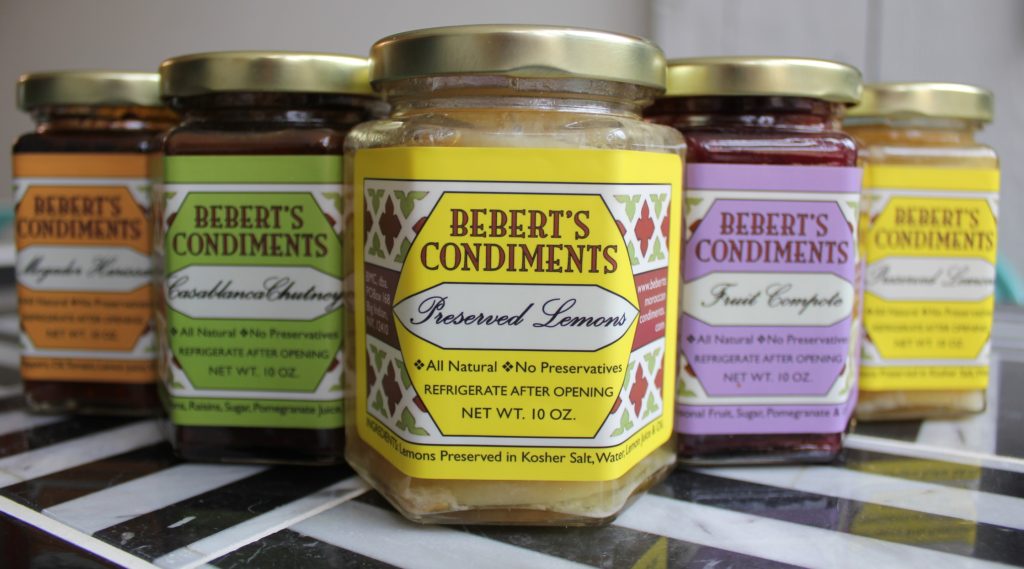 Bebert's wonderfully eclectic cafe in Fleischmanns is open throughout the summer, but you can also order goods online on their website. This small-batch, gourmet collection of condiments comes in decorative jars with chutney, harissa, fruit compote, preserved lemons, herbs and spices inspired by Moroccan tradition. Bebert himself mixes his spices and makes these authentic condiments from recipes handed down by his mother, Mama Mimi. $10 a jar.
The Outside Institute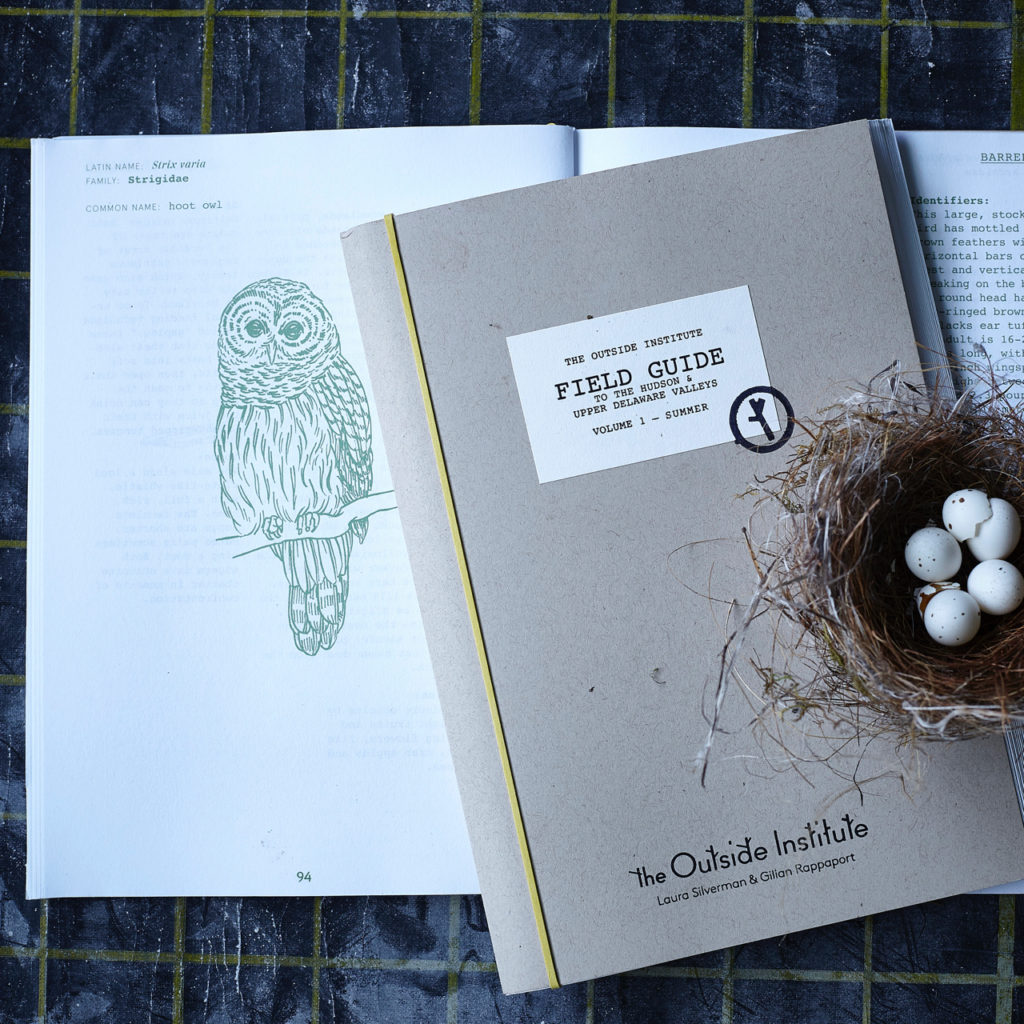 Give the gift of nature to friends and family with a gift certificates for nature walks at the Outside Institute. Explore the Catskills with TOI's founding naturalist Laura Silverman. Also on offer are pre-orders of the institute's spring field guide to the Delaware Valley. Give the budding forager or naturalist in your life some inspiration with their fabulously-illustrated and stylish guide. Last season's guide sold out in three weeks.
Ski-Lift Passes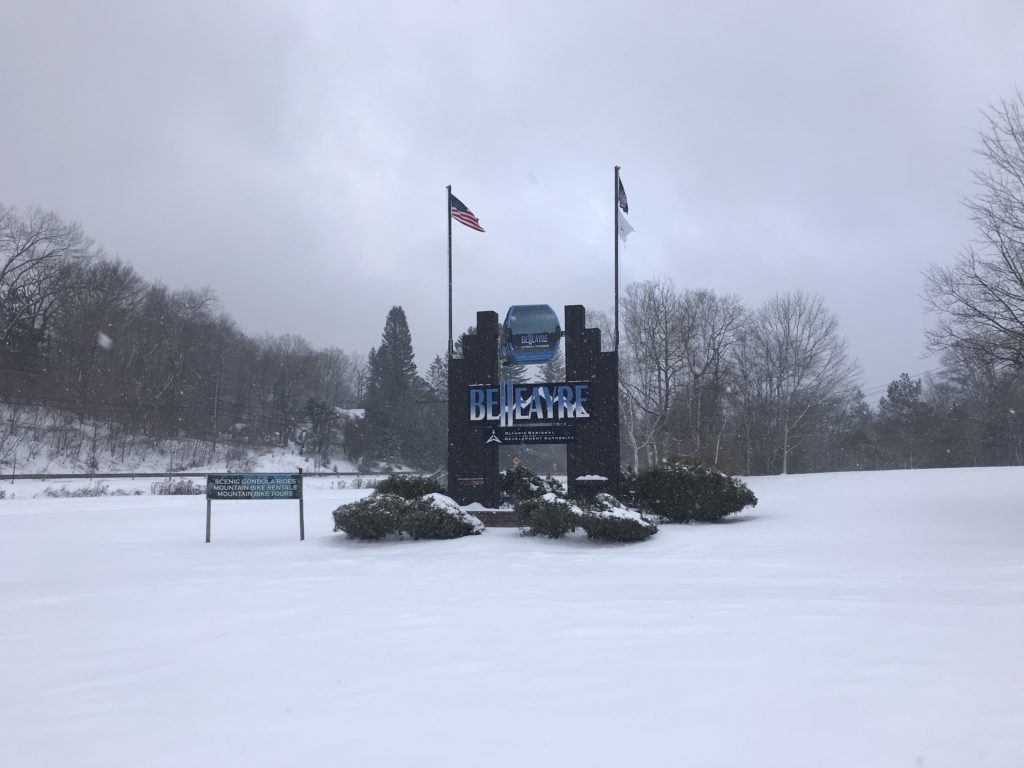 You can buy your sporty loved one a ski-lift pass to a Catskills slope online: Hunter, Windham, Belleayre and Plattekill Mountains.
Maple Syrup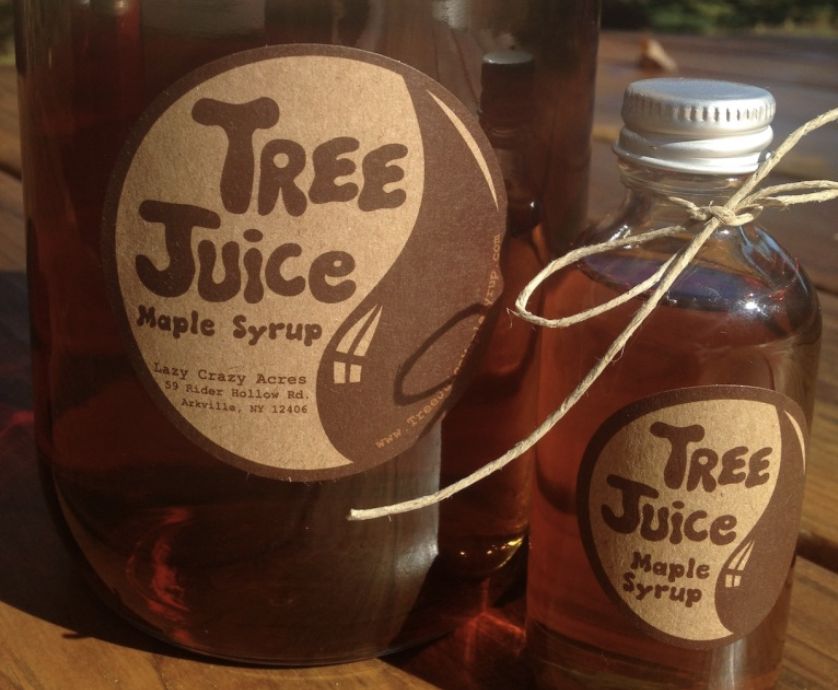 Tiny jars of real, locally-produced maple syrup make the best stocking stuffers. Everyone loves maple syrup, but many of us won't buy it for ourselves for fear of just drinking the entire bottle in one go. Support local farmers by investing in this ideal holiday gift. Order Tree Juice online. It's also now available on Amazon.
Two Stones Farm Cheese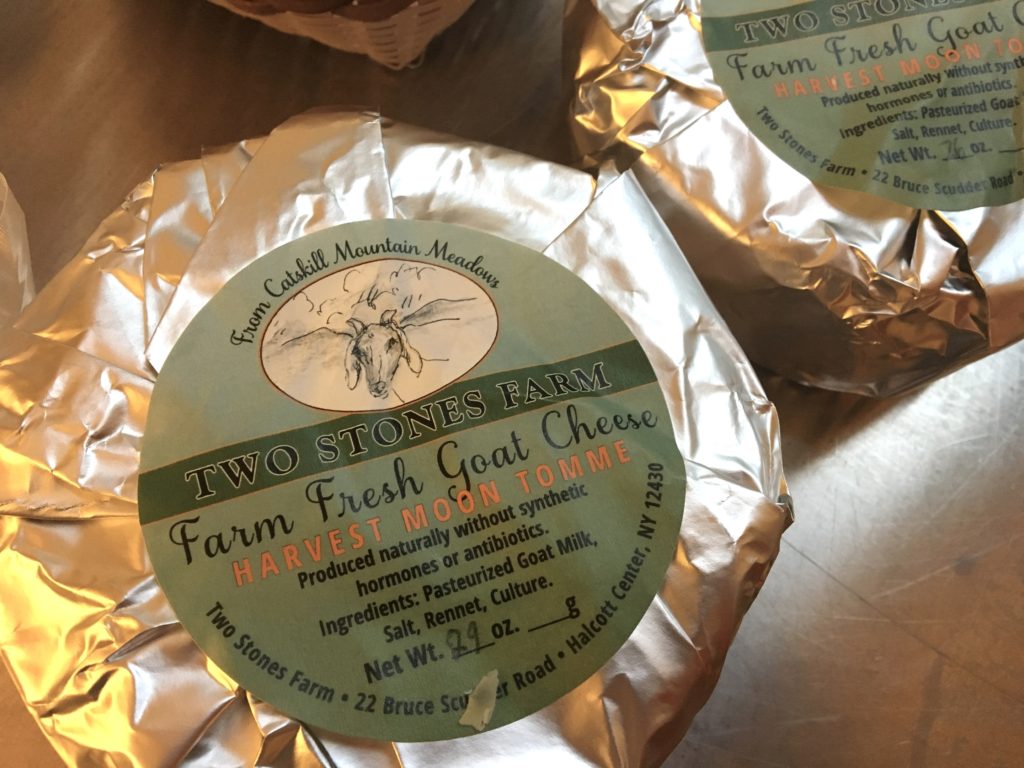 It's been four years since I first wrote about Two Stones Farm that Alan and Robyn White run just outside Fleischmanns, Upstate New York. Now they have progressed to producing an award-winning range of cheeses that they sell in their small shop in Fleischmanns. Read all about their cheeses at Two Stones Farm website. Also, find the cheese at The Cheese Barrel in Margaretville, or Tremper Hill Farms farm stand on Route 28 in Mount Tremper just east of the Emerson Resort. If you'll be ski-ing the Belleayre Mountain this season, you can pick up some cheese from their farm store on 1060 Main Street in Fleischmanns, 12430.
Union Grove Distillery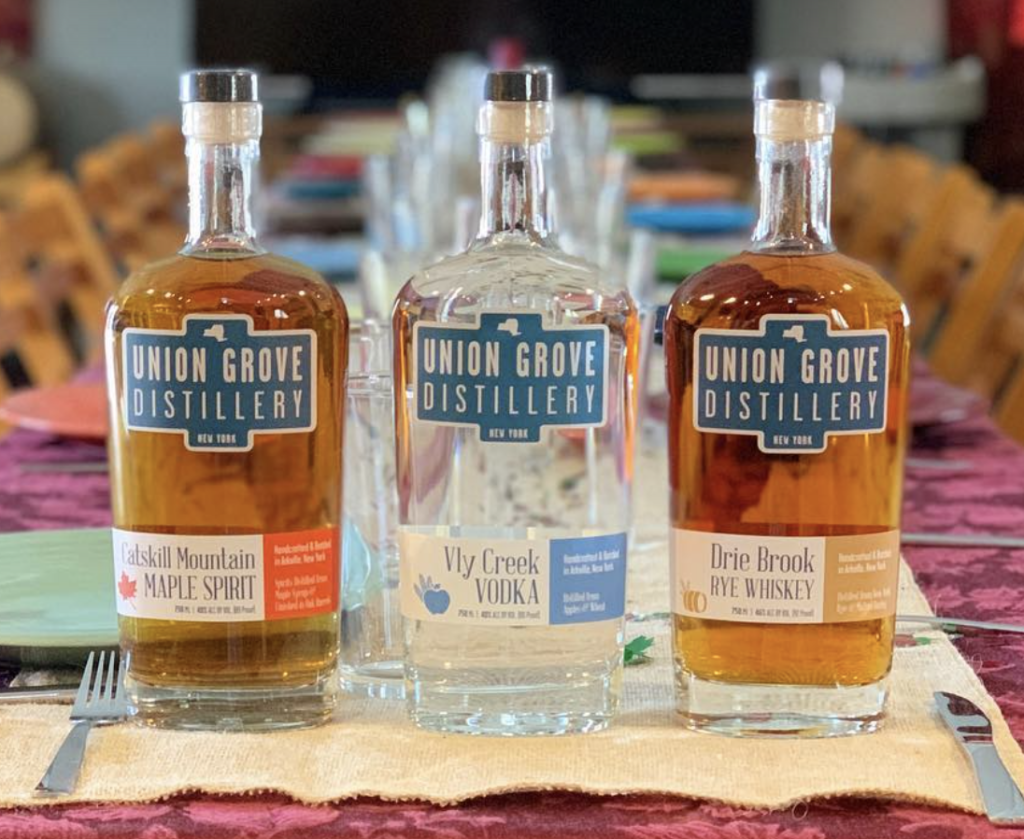 Union Grove Distillery produce small bottles of their award-winning spirits like their Vly Creek Vodka, Catskill Mountain Maple Spirit, Dry Brook Rye Whiskey and new firGin with infused local fir and spruce. Call (845) 586-6300 for prices. The distillery has a tasting room where you can try all their spirits: 43311 State Highway 28, Arkville, New York 12406
Catskills Fungi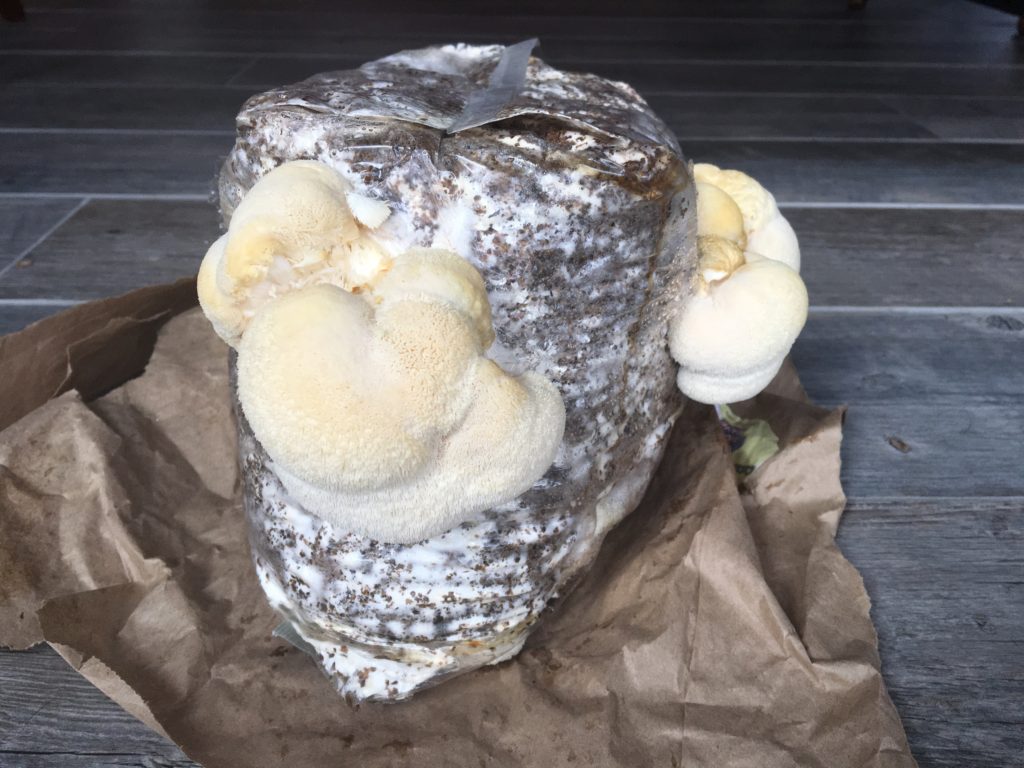 A special bonus item that's worth a mention. It's not a small item and probably wouldn't fit in a stocking, but this mushroom grow kit from Catskills Fungi is an excellent present for curious kids or young naturalists. The package comes as a block of wood shavings containing the spores of different types of mushrooms. Holes must be punched in the bag and the bag placed in a cool, dark part of the kitchen and sprayed with water until the mushroom starts to grow. Order online from Catskills Fungi. The company offers other mushroom products like mushroom extracts, mushroom hunting walks and events in the Catskills. $34 per block.